The MacLean Christmas Tree Stand
Manufactured by Pinecrest Tree Farm
History: Our Christmas Tree Stand was developed here on the farm by Chuck MacLean over 30 years ago. Tired of dealing with commercial tree stands built for trees with small perfectly straight trunks, Chuck decided to design a stand that would work on any Christmas trees. Nothing much has changed over the years. The commercial stands haven't changed and neither have ours.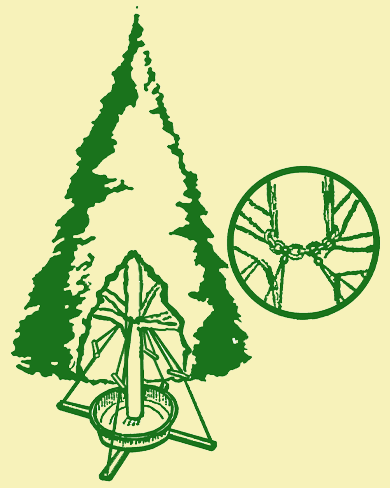 Tree Stands Made for Problem Trunks
Trees with bulky or crooked trunks are nearly impossible to put in most commercial stands. Designed for heavy trees with large crooked trunks, our Christmas tree stands are ideal for any real tree. "Especially those grown here in Nebraska!"
Large Watering Pan = Less Hassle
Our Christmas Tree Stands have larger than average pans that need to be filled less often. We still encourage our customers to check their pans daily but it's nice not to have to fill your Christmas Tree Stand with water every time you check it.
Place An Order
If you're interested in purchasing a stand please give us a call or stop by the farm.

Wholesale Orders
We do accept wholesale orders for our stands during the summer. Inventory is limited in the fall due to high demand. Please call in advance to secure your order.
Gary Trump
(402) 645-3010
garytrump76@hotmail.com